What size do I need for my tragus piercing?
A Tragus Piercing is located in the ear, in front of the auditory channel, as you can see in the picture: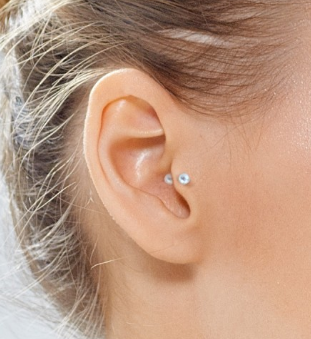 The standard thread size is 1.2mm, and the most used lengths are 6mm or 8mm.
For rings, the same thread size applies and a diameter of 6 or 8mm is most common.